Mission
The mission of the Lake Rescue Association is to maintain, restore, and ensure the future of Lakes Rescue and Pauline.
---
About
Lake Rescue Association is a 501 C3 non-profit organization. It is not a home owners' association (HOA). The association exists to promote water safety, environmental education, improved water quality, and resolution of pertinent matters among association members. Membership is open to anyone who would like to support our goals in the region of Lakes Rescue and Pauline. We encourage all full and part-time residents of the lake district to join the LRA as Full Members. We welcome anyone else to join as an Associate Member.
---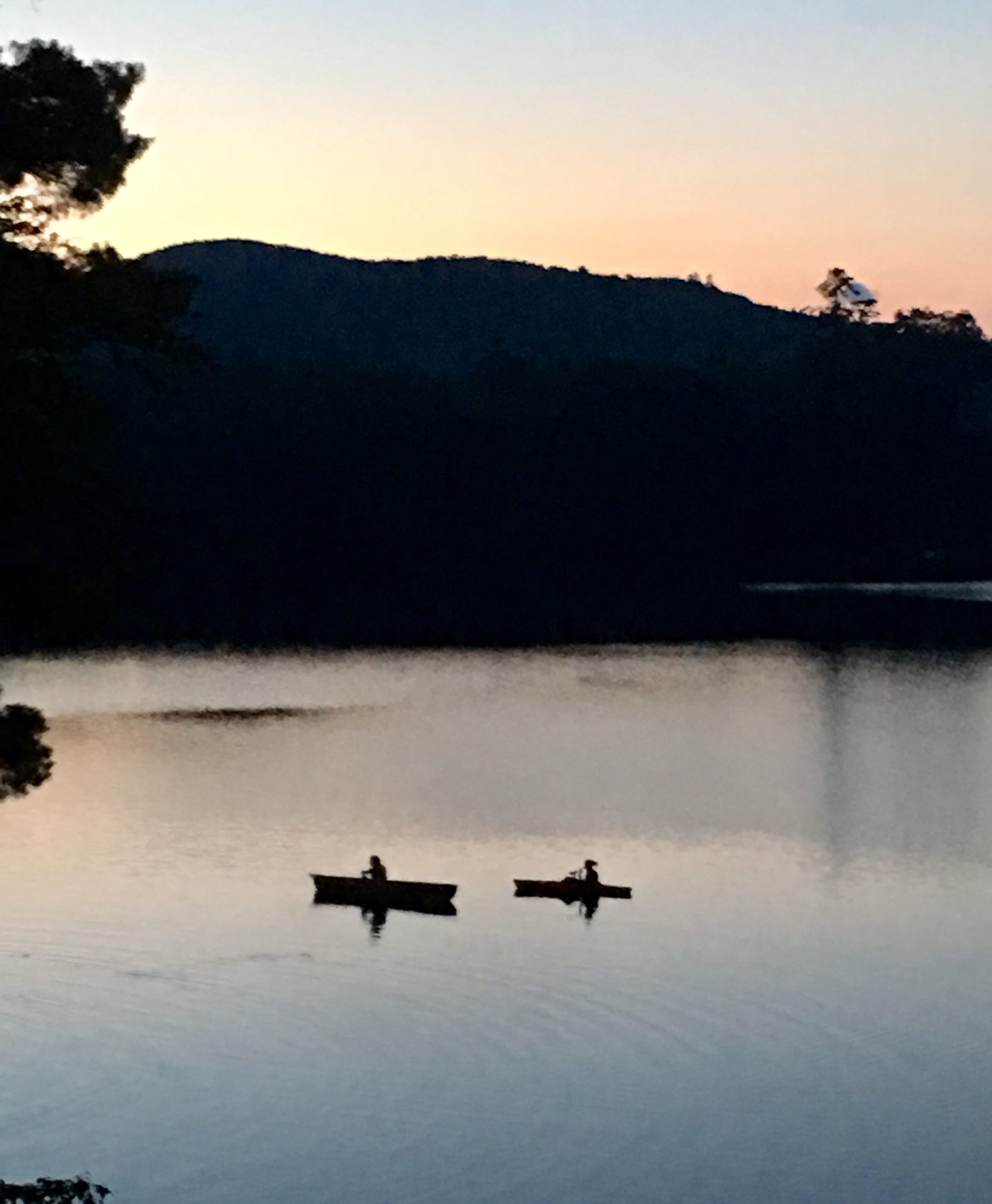 History
It is unclear what year the Lake Rescue Association began, but records of treasurer's reports date back to August 1934. Minutes of annual meetings, first written by secretary-treasurer Mae Archibald, date back to July 1941, and provide an interesting read for anyone, but especially for those whose families have been connected with Lake Rescue for generations. For example, at the August 1946 annual meeting of the LRA, attended by 40 members, the treasurer reported a balance on hand of $69.20, and a motion by Lindley Robinson was carried to increase the annual dues to $2.50, primarily to fund the maintenance of the dam. That same year, an agreement was made between the Black River Reservoir Corporation and the LRA (by Herbert Pease, John Dorsey, and Herbert Walker, all of Ludlow), to maintain the dam at the south end of the lake (currently Red Bridge dam).  Today, the dam is owned and maintained by the Town of Ludlow.
This informal association of property owners was formally incorporated on July 31, 1954, along with the creation of the first set of By-laws. The first official annual meeting of the Association was held on August 30, 1954, where the original five members of the Board of Directors were nominated and approved. These included Howard Fletcher (President), Clair Hesselton, James Tarhill, Lindley Robinson (secretary-treasurer), and Floyd Billings (Vice-President).